Your Kidney Transplant Team
When you have end stage renal disease (ESRD) you may consider a kidney transplant as a treatment option. Talk to your nephrologist (kidney doctor) to see if you are a good candidate for a transplant. If the answer is yes, your doctor will refer you to a transplant center.
The process of transplantation is complicated and involves much more than the actual surgery. A kidney transplant team, which works within a transplant center, consists of healthcare professionals who are specially trained to help patients through each step of the process. While roles within each transplant team can vary from center to center, most teams have the same key members to help you on your journey to receiving a new kidney. And if you are a DaVita patient, you can also easily track your team on the DaVita Health Portal™.
Clinical transplant coordinator
Your clinical transplant coordinator, a registered nurse, is someone who handles the details of your kidney transplant from start to finish. In fact, the transplant coordinator may be your first point of contact at the transplant center. His or her duties include educating you about the transplant process, educating your living donor (if you have one), scheduling your pre-surgical evaluation and teaching you how to care for yourself before and after the procedure. At some larger transplant centers, you may have more than one coordinator.
Transplant nephrologist
A transplant nephrologist will handle all non-surgical aspects of your transplant, including initial exams, adjusting medication and monitoring your progress after surgery. Transplant nephrologists may supervise a physician's assistant (PA) or a nurse practitioner who assist with your care. These healthcare professionals conduct your exams, supervise your transplant evaluation and perform other duties.
Transplant surgeon
Your transplant surgeon performs the actual transplant operation. He or she will meet with you before the surgery to explain the potential risks and benefits. Your transplant surgeon oversees your care immediately following the surgery and will follow your progress after you are discharged from the hospital.
Nurse
Staff nurses at the hospital will care for you while you are hospitalized. They will help coordinate activities and communication between other members of your kidney transplant team. The nurse will also teach you how to monitor your vital signs, spot symptoms of infection and take your prescribed medications.
Psychiatrist or psychologist
Some personal or social challenges may affect your ability to live successfully with your new kidney. Just as you need a physical evaluation before your surgery, the psychiatrist will obtain a mental health history and offer psychiatric help should you need it.
Transplant social worker
Your social worker is available to offer emotional support to you and your family during the transplant process. Social workers may also help you navigate other transplant-related logistics, such as finding transportation to doctor appointments, and can look for financial aid sources that help you pay for your surgery and follow-up care.
Financial coordinator
The financial coordinator is an expert in insurance-related issues. He or she will explain the cost of transplantation, look at your insurance benefits, help you obtain additional insurance if needed and answer all insurance-related questions.
Pharmacist
Because medications play such an important role in your treatment after a transplant, a pharmacist may be part of your kidney transplant team. The pharmacist will talk to you and your family about the drugs you must take to keep your body from rejecting your new kidney. He or she can answer your questions about how these drugs work and the possible side effects.
Transplant dietitian
As your body adjusts to the new kidney and the necessary medications, you may notice a rise in your weight, cholesterol and/or blood sugar. A transplant dietitian or nutritionist can help in this area. He or she can evaluate your diet, suggest beneficial changes and provide ongoing support to help you be healthier and feel your best.
Other members of your transplant team
You will likely have many other healthcare professionals who are actively involved in your care. Each is trained in a specific area, such as physical therapy, radiology, etc., and may be called upon as needed. A chaplain may also be available to address any spiritual needs you and your family may have.
Summary
All team members have one common goal: to see that your kidney transplant is a success. Get help keeping track of your team by using the DaVita Health Portal™ so you are easily in touch. Be honest, ask questions and talk to your transplant team about any concerns you have. Together you can work to prolong the many health and life benefits you can receive from a new kidney.
Get Free Kidney-Friendly Cookbooks
Explore Home Dialysis Options
Get to know the many benefits of peritoneal dialysis (PD) and home hemodialysis (HHD).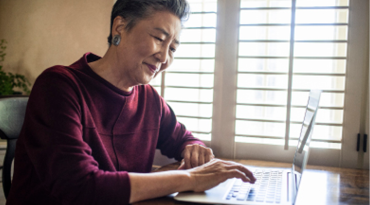 Learn to manage your kidney health.
Learn to manage your kidney health.
Get your questions answered in a no-cost Kidney Smart® class.
Take a Deeper Look at Treatment & Services