Helping the Dialysis Center: Biomedical Technicians
What is a biomedical technician?
The biomedical technician is responsible for maintaining and repairing all dialysis machines, water treatment equipment and reuse equipment at a facility. The biomedical technician ensures these systems are running properly and the equipment is working according to strict specifications.
Biomed techs also teach patient care technicians, reuse technicians and renal nurses about the equipment used in the facility. Their goal is to ensure that guests at the facility have a safe and comfortable dialysis treatment.
What do biomedical technicians do?
Biomedical technicians oversee, maintain and repair the following equipment at a facility: dialysis machines, reuse equipment and water treatment equipment, floor scales, infusion pumps and centrifuges.
Biomed techs perform preventative maintenance and repair dialysis machines. A biomed tech can be responsible for up to 50 dialysis machines and may support two or more dialysis facilities. Dialysis machines are actually large monitors; they are programmed to run for a certain period of time, control the temperature and concentration of the dialysate and sound alerts when attention is needed. No blood actually goes through the machines. Instead, a pump pushes blood through plastic tubes that run on the outside of the machine carrying the blood from the patient to the dialyzer and then back to the patient.
Since dialysis machines monitor the dialysis procedure, it's important that they are working properly. Biomed techs typically perform maintenance checks on the machines after 1,000 hours of use or every three months. They will repair or replace parts as necessary and make sure the machine is working according to specifications.
Biomed techs are also responsible for maintaining the reuse equipment and machines. Reuse technicians use these machines to clean and to perform pressure tests and blood volume tests on dialyzers. Each hemodialysis patient has his own dialyzer, which can be reused a specific number of times and replaced when it meets that number or when the reuse machine indicates it must be replaced. If there is a problem with the reuse machine, the reuse technician will alert the biomed tech, who will check and repair the machine.
Water treatment
Another system the biomed tech is responsible for is the water treatment at the dialysis facility. Each facility has a reverse osmosis (RO) system that makes city (or tap) water ready for use in dialysis. City water is chemically treated with chlorine and chloramines and filtered for particles. RO removes these chemicals and filters even more particles. While city water is suitable for drinking purposes, more stringent standards must be met to make it safe for dialysis uses. Dialysis water is purified by a combination of methods that include particle filtration, chlorine removal and RO. RO is a very efficient process for removing chemicals and even bacteria or viruses from the water. RO-purified water is used to mix sodium bicarbonate solution, and by dialysis machines to make dialysate solution. RO water is also used by reuse machines to clean and reprocess dialyzers, as well as clean and disinfect the reuse and dialysis machines. Water treated with RO ensures that no bacteria, particles or residue are left on the equipment.
The size of an RO system depends on the number of dialysis stations in the facility. A 20-station facility uses an RO system that produces eight gallons per minute and up to 4,500 gallons a day. A typical RO system supplies purified water to a storage tank. Water from the storage tank is pumped throughout the facility and kept constantly moving to prevent bacterial growth. The biomedical tech helps monitor this entire process, ensuring that the RO water meets strict standards. In addition, the biomed tech is responsible for any necessary repairs or routine maintenance of the water system and, for many facilities, may also perform cleaning and disinfection procedures.
Training and educating
In addition to being responsible for the equipment at the dialysis facility, the biomed tech may provide some training as well as answer questions the renal nurses, patient care technicians (PCTs) and reuse technicians may have about the machines and equipment.
Following proper procedures and meeting state and government standards at a dialysis facility are essential in providing the best care for patients. A Biomed Tech helps the facility meet these high standards so that guests at the facility can have a safe and comfortable treatment.
Are you interested in being a DaVita biomedical technician?
To see a listing of job openings and find out more about a career as a Biomedical Technician with DaVita, go to the Careers page.
Get Free Kidney-Friendly Cookbooks
Explore Home Dialysis Options
Get to know the many benefits of peritoneal dialysis (PD) and home hemodialysis (HHD).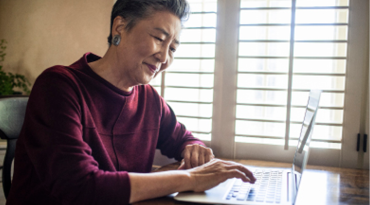 Learn to manage your kidney health.
Learn to manage your kidney health.
Get your questions answered in a no-cost Kidney Smart® class.