Getting Started on In-Center Dialysis 
When you start dialysis at a DaVita® center, you'll be surrounded by a highly trained clinical team that's dedicated to delivering superior care and making your experience as comfortable as possible. Here is how to get started.
Deciding that in-center dialysis is right for you
When you have end stage renal disease (ESRD), you and your nephrologist (kidney doctor) will discuss which treatment options best fit your lifestyle. One of those choices is in-center dialysis. You may prefer this type of treatment because:
Dialysis is only three times a week, giving you four dialysis-free days
Treatment is administered by trained dialysis care team members
You enjoy being around and interacting with fellow dialysis patients
You prefer the welcoming environment provided at the center
In-center dialysis doesn't require a care partner like home dialysis does
Those benefits, as well as personalized care for your unique health and lifestyle needs, are what you'll find when you begin in-center dialysis treatments with DaVita.
Find a DaVita dialysis center near you
DaVita has more than 2,100 outpatient dialysis centers located around the country. As the largest independent provider of dialysis services in the United States, chances are good there will be a DaVita dialysis center near your home or work.
To locate a DaVita center near you, use our Find a Dialysis Center tool. After you locate a nearby DaVita dialysis center, you can arrange for a tour by calling a DaVita Guest Services Specialist at 1-800-244-0680.
What to expect during your first visit
When you arrive at the dialysis center for your first visit, the healthcare team will take care of all aspects of treatment.
First, your access area will be washed by a patient care technician; then you will be weighed and escorted to your dialysis chair. Your blood pressure will be taken, both standing and sitting, and a dialysis nurse will check your vitals and connect you to the dialysis machine.
The typical dialysis session is usually four hours. During that time your blood pressure will be taken and the dialysis machine will be monitored. You are free to read, watch television, talk to fellow patients and care team members, sleep or do almost any activity that can be done from the dialysis chair. Depending on your center, there may also be times when a care team member puts in a video for patients to watch or leads a group game for everyone who wishes to play during dialysis.
Once the dialysis treatment time is up, you will be disconnected from the dialysis machine and your vital signs and weight will be recorded again.
What to bring to the dialysis center
On the days you have dialysis, bring things that help you relax while dialyzing. Some things you'll want to remember:
Wear loose sleeves if you have a graft or fistula in your arm
Pack a blanket and pillow
Bring a book or project
Pack earphones to hear the television at your chair
Check your center to see if it has Internet access if you want to use your laptop
DaVita dialysis treatment options
If you find that in-center dialysis isn't for you, explore DaVita's other treatment options:
For more information, call DaVita Guest Services at 1-800-244-0680.
Get Free Kidney-Friendly Cookbooks
Explore Home Dialysis Options
Get to know the many benefits of peritoneal dialysis (PD) and home hemodialysis (HHD).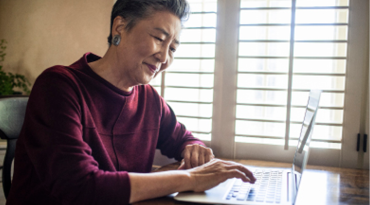 Learn to manage your kidney health.
Learn to manage your kidney health.
Get your questions answered in a no-cost Kidney Smart® class.