Peritoneal Dialysis Patient Stories
Dawn Dietrich
"I was diagnosed with end stage renal disease (ESRD) at age 9 and spent much of my childhood in the hospital. I had two kidney transplants, which I think helped me make it to my 18th birthday. However, the immunosuppressive drugs made me more susceptible to life-threatening infections, so I couldn't go to school. With hemodialysis, I was ill during most treatments and had no appetite between treatments.
But peritoneal dialysis (PD) has allowed me to thrive as an adult. In college, I lived on the campus just like other students, and PD worked great. I could eat and drink what I wanted to and be a part of the midnight bull sessions with pizza and chili. People don't realize how important food and drink are in a person's socialization.
I've also felt more freedom to travel. In college I traveled to Canada with a group of students. After college I went to Hawaii. I went to Disney World twice; they stored my supplies in their locked closet and let me use an exam room in their clinic to do exchanges. I've been to Las Vegas and went horseback riding there, something I had always wanted to try.
Finally, PD has allowed me to live a normal life. At 26 I bought a house, fixed it up and still live in it. At 32 I found the love of my life, and he is by my side to this day. The one thing I had to do differently was work. I started a small consulting business so if I am ill, or run down, I don't have to be anywhere; I can just concentrate on getting back in shape."
---
Vernell Brown
Disclaimer: The results expressed in this article are not always typical. Speak with your nephrologist or physician to discuss the best treatment options for your individual needs.
For seven years, Vernell Brown has worked at a local youth detention center. She coordinates activities that help promote good behavior for individuals staying at the facility. During that same amount of time, she was trying to manage her high blood pressure.
"I thought everything was fine and under control," she says.
But it turns out everything wasn't fine. When she found out that her kidneys were failing, Vernell was shocked. She says she didn't want this diagnosis to get in the way of her job. She immediately went on peritoneal dialysis (PD), a home dialysis treatment option.
"[PD] was offered…and I wanted to manage my care at home," she says. "It's more suitable for me to do [dialysis] on my own time."
Vernell starts work in the afternoon, which allows her to perform PD while she sleeps at night. Then she is able to go about her day, whether it's shopping, spending time with her grandchildren or getting prepared for work.
On PD, she says she has more energy and time to continue working.
"Work keeps my mind off [what could feel like a] depressed situation," says Vernell. "People think dialysis is a death sentence. At work, there's no time to think about my illness. It keeps me motivated to continue pressing forward."
---
Julie
"I guess the best piece of advice [that] I've gotten about being successful in life and having a good long life was just thinking about my health…and always trying to put that first," says Julie of Houston, Texas.
To learn more about Julie, visit the Working While on Dialysis section of DaVita.com.
---
Ken Johnson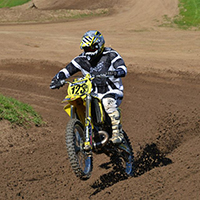 "Racing makes me feel free and alive in a way that nothing else does," says Ken Johnson. "Motocross is the most physically-demanding sport that I know."
Ken was an avid motocross rider when he was younger, but his love of the sport tapered off when he started a family. During that time, Ken was diagnosed with IgA nephropathy, a type of kidney disease that causes kidneys to become inflamed. He was 19 years-old.
An IgA nephropathy diagnosis didn't stop Ken from having a successful career as a steamfitter in San Francisco, a job that requires a lot of physical strength and agility. But on one fateful day in 2006, Ken fell 18 feet down a shaft, enduring a traumatic brain injury. Though he survived, he said he found himself in a very depressed state during the recovery process.
"It was devastating," says Ken. "With a head injury, you can't judge when it'll get better."
He had to overcome post-traumatic stress disorder, sometimes finding himself leaving public places, such as restaurants, because he was overwhelmed by the crowds. After recovering from the injury, Ken began focusing on what was important to him and fulfilling certain dreams, one of which was getting back into motocross.
In 2007, Ken joined the Over The Hill Gang motocross racing club. He pushed himself in the sport enough to win two back-to-back national championship titles. Things were looking good and Ken kept a positive attitude. Then, in the summer of 2012, nearly 30 years after his kidney disease diagnosis, Ken was delivered another hurdle to overcome: he was advised that his kidneys were failing and he'd need to go on dialysis. Ken was told about the various treatment options and he eventually chose peritoneal dialysis (PD) because of his active lifestyle.
On January 4, 2013, Ken attended his first training session for PD. He says that learning how to perform PD came natural because he related the tubes used for treatment to what he does for a living, which requires constant work with tubes and pipes.
He continues working, clocking in long hours and jokes about getting on his fellow workers' case for saying that they feel tired.
"I ask the guys, 'Hey, are you keeping up with me? You should, because I'm the one who has treatments [after work],'" he says.
Although he has experienced kidney disease, a traumatic brain injury and dialysis, Ken says he knows nothing is perfect and his positive outlook will determine his outcome. He said he wonders why he survived but then knows the answer right away when he looks at his kids.
In his spare time, he volunteers as a dialysis patient advocate for Western Pacific Renal Network, LLC (also known as ESRD Network 17).
"I'm the youngest of 10 kids and I was told growing up, 'It's not your position in life but your attitude,'" he says. "If others can gain strength from my story then that helps me keep going—I don't give up easy and I don't intend on quitting anytime soon."
---
Lamon Caldwell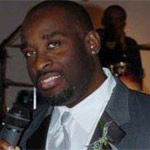 "You have to go through what you have to go through in order to get to where you're going to get to." Lamon Caldwell lives by this motto every day. Raised in the south side of Chicago, he wanted to achieve more than what the neighborhood could offer at the time. He went on to attend Portland State University, earning two bachelor degrees. After college, Lamon played semiprofessional football in Oregon and then moved to Florida, where he played with the Arena Football League. Lamon worked hard to earn his success.
Even after achieving so much, nothing could prepare him for his next obstacle. Unbeknownst to him, he had severe hypertension, soon leading to end stage renal failure. In his early 30s, Lamon relied on dialysis to keep him alive.
After six months of in-center dialysis, Lamon was on peritoneal dialysis (PD), a home dialysis treatment that worked better with his lifestyle.
"One advantage of PD is that I can be home and be myself," he says. "Also, PD has helped me maintain a healthy weight. Home dialysis hasn't changed my life. It's just a part of my lifestyle. I try to keep an open mind."
Even when he was treating in-center, he kept a positive attitude. "I liked the camaraderie I had with the in-center patients — I was the youngest one there! But I still keep in touch with them," he says.
Lamon has since moved back to Chicago and works as a teen mentor with Chicago Youth Centers and as a football coach at a local high school. He also travels to numerous events across the country to raise awareness about kidney disease by sharing his experience. In October 2011, Lamon received a kidney transplant and so far is doing very well.
When asked where he gets his inspiration from, he doesn't hesitate to answer.
"After being on dialysis, I find that other patients are my inspiration," says Lamon. "Listening to everyone's stories is what amazes me. The entire dialysis community is inspiring, including the care providers that play a big role in patients' lives."
---
Debbie Langston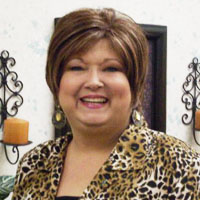 In 1999, I was diagnosed with polycystic kidney disease (PKD). I thought it wouldn't make a difference in my life for a long time. I was wrong. After only two years, my kidney function declined, and I was told I needed dialysis. I was shocked. My doctor suggested I go to a KEY (Kidney Education and You) class to learn about my options. I went and it was very helpful. That same day, my nurse showed me how hemodialysis and peritoneal dialysis (PD) worked. I decided that I wanted to try PD. It was the best decision I made. For the most part, it has been a very agreeable situation.
When I was at the center, my nurse and those who work there became my family. They do what they can to help make this a very satisfying journey in my life.
I still work full time. I am able to do just about what I want to do. I even go dancing from time to time. I make sure to always follow the procedures that the doctor and nurses have me do. And in 2009, I received a kidney transplant and so far so good! No matter what happens, I will continue to live a gratifying life.
Get Free Kidney-Friendly Cookbooks
Explore Home Dialysis Options
Get to know the many benefits of peritoneal dialysis (PD) and home hemodialysis (HHD).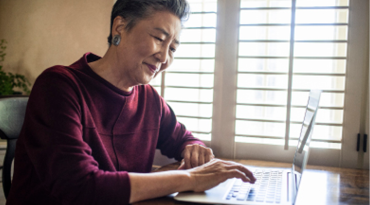 Learn to manage your kidney health.
Learn to manage your kidney health.
Get your questions answered in a no-cost Kidney Smart® class.