8 Ways DaVita Supports Home Dialysis Patients
DaVita provides a comprehensive care program to make sure your transition into home dialysis is smooth and that you have the support you need to live a healthy life.
1. Extra support during your first month at home
We check in a lot in your first month of home dialysis, whether you choose peritoneal dialysis or home hemodialysis.
2. Nurses available 24/7
You're not alone because you will have a nurse to help you with any questions or concerns.
3. Clinic visits
We arrange clinic visits so you can meet face-to-face with your personalized care team, receive erythropoietin (EPO) shots to help manage anemia and have labs drawn.
4. Continuing education
Your nurse will review information with you regularly.
5. Respite care
When you need a break, patients and care partners can arrange for treatment in one of our centers.
6. Manufacturer is available around the clock
You will receive round-the-clock technical support directly from the manufacturer should machine problems occur.
7. DaVita.com Home Dialysis Digest
Stay informed, inspired and connected with our home dialysis newsletter that's delivered right to your inbox each month. Sign up today.
8. Personalized care team
Your care is guided by your nephrologist, your home training nurse, a registered dietitian and social worker.
For more information about how DaVita supports home dialysis patients, call 1-800-244-0582.
Get Free Kidney-Friendly Cookbooks
Explore Home Dialysis Options
Get to know the many benefits of peritoneal dialysis (PD) and home hemodialysis (HHD).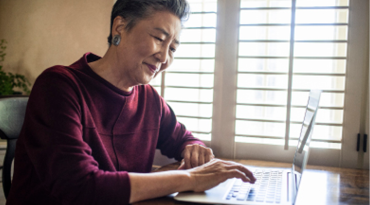 Learn to manage your kidney health.
Learn to manage your kidney health.
Get your questions answered in a no-cost Kidney Smart® class.
Take a Deeper Look at Treatment & Services