Can Anyone Do Dialysis at Home?
If you are a highly motivated dialysis patient who wants to maintain an active lifestyle and take greater responsibility for your care, then home dialysis might be a good treatment option for you. You and your doctor will discuss the quality of life benefits, as well as any medical risks and decide together if dialysis at home is right for you. Naturally, your doctor will use his or her judgment to determine whether you are a good candidate for home dialysis and guide your decision based on your individual needs.
There are some basic requirements for anyone considering dialysis at home:
Ability to learn and adapt - You must be able and willing to learn how to do dialysis in your own home. Normally, training sessions are conducted at a dialysis clinic. Your dialysis provider offers an intensive training program that will help you and a dialysis care partner learn how to perform treatments on a regular basis. Most people learn how to do peritoneal dialysis (PD) within two weeks. Home hemodialysis (HHD) takes a little longer, typically three to five weeks, depending upon the patient's individual needs and equipment.
Dexterity and vision - You must have adequate manual dexterity and vision to operate the equipment, complete necessary paperwork, order supplies and perform other basic dialysis-related tasks.
Reading and writing - Patients must have basic reading and writing skills in order to read training manuals, order supplies and complete some simple but important paperwork. One of the most important elements of performing dialysis at home is recording basic information on each and every treatment so that your physician and dialysis provider can monitor and make adjustments to your care as needed.
Home equipment and modifications - Home dialysis requires an adequate place to perform treatments, along with the proper equipment and supplies, as necessary. Some homes might require plumbing and/or electrical modifications to accommodate home treatment (which might be covered by insurance). The type of dialysis treatment determines the type of supplies, equipment and modifications that are necessary.
Initiative and motivation - In order for treatments to be effective, a patient or caregiver needs to have a strong desire to take greater responsibility for patient care and closely follow their training and physician guidelines. Learning about the proper techniques, how to use the equipment, maintaining a sanitary environment and all the other elements of at home dialysis takes time, but with the right dedication, you'll find it's worth it.
Can you perform dialysis at home without assistance?
There are multiple at home dialysis treatment options. Many patients perform peritoneal dialysis at home with no assistance. In general, most home hemodialysis patients must have a dialysis partner who can assist them with their treatments. This can be a spouse, parent, child, professional caregiver or other responsible individual who can be relied upon to provide support.
Friends or family members usually serve as dialysis partner, but patients also have the option of hiring a dialysis nurse or technician. Another option patients can take advantage of is to identify a roommate or neighbor who also wants to undergo at home dialysis and serve as each other's dialysis partner. By working with a trained technician or with another dialysis patient, many patients find at home dialysis even easier.
Is it safe for me to do dialysis at home?
Yes. One of the first steps before you begin receiving treatment is participating in a comprehensive safety and training program. In addition to receiving extensive training on how to conduct safe and efficient home dialysis, your dialysis provider and doctor will be in contact with you on a regular basis and see you monthly at a clinic. Most dialysis providers should also offer 24/7 phone support.
Is dialysis at home more expensive than in-center treatment?
Home dialysis treatment has similar costs as in-center treatment. Medicare and most private insurance plans provide coverage for qualified patients.
Get Free Kidney-Friendly Cookbooks
Explore Home Dialysis Options
Get to know the many benefits of peritoneal dialysis (PD) and home hemodialysis (HHD).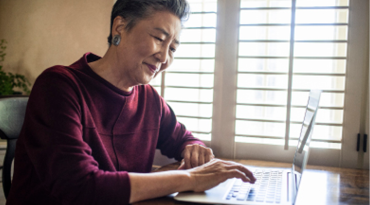 Learn to manage your kidney health.
Learn to manage your kidney health.
Get your questions answered in a no-cost Kidney Smart® class.
Take a Deeper Look at Treatment & Services