Access Care 101: Tips for People on Home Dialysis
Your dialysis access — whether it's a peritoneal dialysis (PD) catheter, arteriovenous (AV) fistula or AV graft — is your lifeline. Taking care of it properly is critical to your good health. Here are some tips for access care when you do home dialysis:
Peritoneal dialysis (PD) catheter
Wash your hands with antibacterial soap or use waterless hand sanitizer or gel before catheter care.
When caring for your exit site, always start close to the catheter and move away to prevent pushing germs toward your exit site, commonly referred to as the "bull's eye technique."
Apply doctor-prescribed antibiotic cream to your exit site every day.
Use your Alcavis disinfectant scrub prior to connecting and disconnecting each time.
Look at the areas under and around your exit site and catheter for drainage. If drainage is occurring, notify your nurse about any:

redness around your exit site
pain at your exit site or tunnel
cracks, slits or holes in your catheter tubing (if you see any, place a clamp on your catheter and notify your nurse immediately)

Check the connection at your transfer set and twist it to make sure it is secure.
Always anchor your catheter to your skin to prevent the tubing from being pulled tight at the exit site of the catheter. Ask your PD nurse about devices that help hold your transfer set in place. It is very important to ensure there is slack in the catheter to avoid tension at the exit site.
Repeat exit site care if the dressing or area becomes dirty or wet.
It is important to maintain soft bowel movements. Tell your nurse if you have issues with constipation.
Swim only in private, chlorinated pools or salt water if your doctor approves it. Apply a waterproof dressing and complete catheter care immediately after swimming.
Avoid hot tubs, public pools or Jacuzzis to prevent infection. Consider cleaning the exit site with bottled water if the water source is not known, during a hotel stay or during periods when public water companies are flushing pipes in your community.
Keep an extra pair of clamps at your desk if you work.
Lift with your legs to avoid straining your abdomen and avoid heavy lifting or pushing immediately after you have had your PD catheter inserted. Straining can cause leaks or hernia formation after your PD catheter operation. In this case, the dialysis solution will have a pink color.
Keep your dialysis center and after-hours phone numbers with you at all times.
Call your dialysis nurse immediately for instructions if you believe that you may have contaminated the inside of your dialysis catheter.
Home hemodialysis (HHD): AV fistula or graft
Before performing HHD, carefully wash your access with soap and water.
Keep your access clean and watch for swelling, redness, drainage or tenderness in the area.
Avoid trauma to the area. Injuries to your access or access arm can be life-threatening.
Use the following guidelines to prevent your access from clotting:

Do not wear tight watches, bracelets or tight clothing.
Avoid sleeping on your access.
Try not to do any heavy lifting. Don't rest purses or bags on your access area.
Avoid blood draws in access arm.
Do not allow blood pressure to be taken on the access arm.
Avoid IV insertion in access arm.

Always feel your access for the vibration (also called a "thrill") caused by the flow of blood.
Listen to the sound of the blood flowing through your access (also called a "bruit").
Call your dialysis team if you notice any changes in your access.
Good cannulation will also help maintain a good access. Avoid repeatedly cannulating the same area unless you have an AV fistula with a buttonhole. Buttonholes are a great way to ease cannulation and preserve the life of your access. Ask your nurse if buttonholes are offered at your home training unit.
After removing your needles, apply enough pressure to stop bleeding, but not enough to stop the blood flow through your access.
If you wrap your needle sites with bandages after the treatment, be sure they are not so tight that you cannot feel the thrill in your access. Do not leave them in place for more than two hours.
If you cover your needle sites with adhesive bandages you can leave them in place in case of a leak.
Keep bandages, tape and gauze in a desk, car and/or locker, and know how to bandage your access if it begins bleeding when you're away from home.
Have emergency contact information available.
Follow these steps for keeping your "lifeline" infection-free and working for a long time. Whenever you have concerns or questions about your access, always consult your home dialysis nurse.
Get Free Kidney-Friendly Cookbooks
Explore Home Dialysis Options
Get to know the many benefits of peritoneal dialysis (PD) and home hemodialysis (HHD).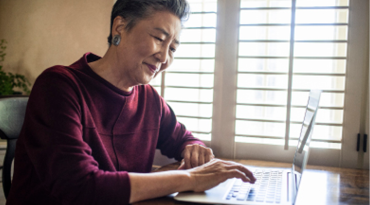 Learn to manage your kidney health.
Learn to manage your kidney health.
Get your questions answered in a no-cost Kidney Smart® class.
Take a Deeper Look at Treatment & Services