Can Children Do Peritoneal Dialysis?
Disclaimer: This article is for informational purposes only and is not intended to be a substitute for medical advice or diagnosis from a physician.

While anyone's journey with end stage renal disease (ESRD) can at times be challenging, it can be particularly difficult for children. One dialysis treatment option parents or guardians might consider is peritoneal dialysis (PD). PD is a home dialysis treatment option that allows people, including children, with ESRD to dialyze at home, which can help them lead a more normal, active life.
Two types of PD

1. Continuous ambulatory peritoneal dialysis (CAPD)
With CAPD, the child—with the help of his or her parent or guardian—manually perform exchanges generally four times a day.
2. Continuous cycling peritoneal dialysis (CCPD)
CCPD, also referred to as automated peritoneal dialysis (APD), requires a cycler machine to automate the filling, dwelling and draining process of the exchange. Many children and their parents, guardians or caregivers prefer this form of PD because it allows most of the child's dialysis to be performed while they sleep.
Potential advantages of PD

Needle-free

With PD, blood is cleaned inside the body and doesn't require the use of needles, as is the case with hemodialysis. Many young children who are afraid of needles may feel more comfortable doing PD.

Flexible treatment schedule

PD allows children to perform treatments on their own schedule–which is typically determined in part by their kidney doctor (nephrologist). This can help free up more time for school and extra-curricular activities.

No vascular access needed

Children typically have small blood vessels, which often makes placement of a graft or

fi

stula for hemodialysis more dif

fi

cult. PD catheters typically work well in children and the treatments may be customized for kids of all sizes and ages.

PD can also help preserve vascular access options that may be needed later in life

if the child needs to return to dialysis or have another medical procedure in the future

. Ideally, a kidney transplant will occur, so avoiding use of these vascular access options prematurely, if avoidable, is important.

Ease of travel

PD may help make it easier for children and families to travel together. PD cyclers are portable, and PD supplies and dialysate can be generally be shipped to any destination in the U.S.

Fewer dietary restrictions

Because PD is done every day, there are fewer dietary restrictions with PD than with in-center hemodialysis,1 which is performed only three times per week. This is important for children who are still growing.
Catheter placement and training for PD
Before a child can begin PD, he or she will need to have a PD catheter surgically placed in his or her abdomen. Catheter placement surgery is usually done under general anesthesia. When the catheter exit site has healed, the child and his or her parent or guardian will go through a comprehensive safety and training class at a dialysis center to learn how to perform PD. The child will take an active part in the training and will be assigned age-appropriate tasks to be done during the treatment. Training will be done by a PD nurse and generally takes about two weeks. As the child gets older and learns more about PD, he or she will be able to take on more of the tasks associated with their treatment.
Choosing PD for your child
PD is an option for many children with ESRD that can help make it easier for them to maintain an active lifestyle and keep up with other children their age. Talk with your child's doctor to see if PD may be an option for them.
Find a DaVita PD program
Are you interested in finding a PD program near you? Call DaVita Guest Services at
1-800-244-0582 or find a center with a home dialysis program nearest you.
External resources
Learn more about PD
1. Burkart JM, Golper TA, and Sheridan AM. www.uptodate.com. Accessed January 2, 2019.
Get Free Kidney-Friendly Cookbooks
Explore Home Dialysis Options
Get to know the many benefits of peritoneal dialysis (PD) and home hemodialysis (HHD).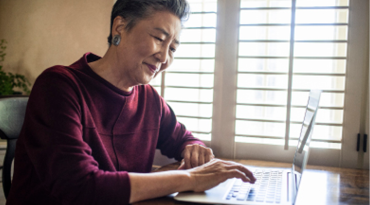 Learn to manage your kidney health.
Learn to manage your kidney health.
Get your questions answered in a no-cost Kidney Smart® class.