Bob's Support System: Taking Him from PD to Kidney Transplant
Excerpted from LifeLines at Home newsletter
Former DaVita patient and recent kidney transplant recipient Robert Deane, also known as Bob, has many reasons to be proud of his daughter, Amanda. Not only did she appear on the "Ellen" TV show after being nominated for Teacher of the Year, but the loving daughter also donated a kidney to her dad. Amanda even brought a kidney-shaped pillow on the show to keep her comfortable, as she was still recovering from the surgery.
Bob was on peritoneal dialysis (PD) at Nashua Dialysis in New Hampshire for a year and a half until he received the transplant.
Besides being thankful to Amanda, Bob says he's grateful to the rest of his family and support team, especially his sister-in-law Karen. As a nurse, she was able to help Bob and his wife understand the medical information they received when Bob was first diagnosed with kidney failure, as well as the importance of getting medical attention in the first place.
"If she hadn't made me go to the hospital that afternoon, they said I would not have made it through the night," he recalls.
Bob's wife Christine says that his former PD nurse, Elaine, is also at the top of the couple's thank-you list.
"We could never have made it through the past 18 months without her," she says. "DaVita made Bob's life about 'living' rather than living with dialysis. He simply added dialysis to his daily routine."
Get Free Kidney-Friendly Cookbooks
Explore Home Dialysis Options
Get to know the many benefits of peritoneal dialysis (PD) and home hemodialysis (HHD).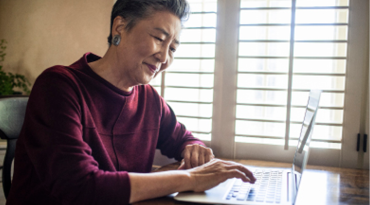 Learn to manage your kidney health.
Learn to manage your kidney health.
Get your questions answered in a no-cost Kidney Smart® class.
Take a Deeper Look at Treatment & Services