Peritoneal Dialysis and Adequacy
Provided by DaVita® Dietitians
Adequate dialysis, called adequacy, means you are receiving enough dialysis. When you are a peritoneal dialysis (PD) patient, you should ask yourself two questions: 1) how do I feel, and 2) what are my Kt/V results? By answering these questions you will be more aware of whether you're reaching your PD adequacy goals.
#1: How do I feel after my PD treatment?
If you are receiving adequate dialysis you are likely to:
Experience more energy
Sleep better
Have a better appetite
But when you're not getting adequate dialysis you may:
Feel weak and tired
Lose your appetite
Experience nausea
Feel swollen
Even if you feel good now, in order to continue feeling good in the future you need to have adequate dialysis.
#2: What are my creatinine clearance and Kt/V results?
A laboratory test called Kt/V is used to measure how well your PD treatment is removing waste products from your body. Record your Kt/V in the table below with your dialysis nurse or dietitian:
| | | | | | |
| --- | --- | --- | --- | --- | --- |
| Test | What is measured | Frequency | Desirable results | Your previous result | Your current result |
| Kt/V | A waste product called urea. | Every 3-6 months | ≥ 1.7 | | |
Important: Each patient may have different medical conditions affecting his or her results. Your nephrologist and nurse determine a level that is desirable for you based on your overall condition.
Here are some tips to help keep your Kt/V test results in a good range:
Carry out your complete dialysis prescription.
You will be inadequately dialyzed if you miss a PD exchange. If you are unable to carry out your exchanges as prescribed, talk to your dialysis nurse or physician.
Follow your dialysis clinic's instructions carefully for 24-hour urine and dialysate collections.
You will be asked to collect urine and dialysate samples when tested for Kt/V. Follow the instructions exactly so you will have accurate test results.
Expect your dialysis prescription to change over time.
Your kidneys may still function a little when you first begin PD. However, over time you will probably lose your residual kidney function. Your nephrologist will make up for this loss by adjusting your dialysis prescription. A prescription adjustment may include higher fill volumes or an increase in the number of exchanges.
Asking yourself the two key questions after each PD treatment can help you reach or maintain adequate dialysis results. Work with your healthcare team to help you live a better quality of life on PD.
Get Free Kidney-Friendly Cookbooks
Explore Home Dialysis Options
Get to know the many benefits of peritoneal dialysis (PD) and home hemodialysis (HHD).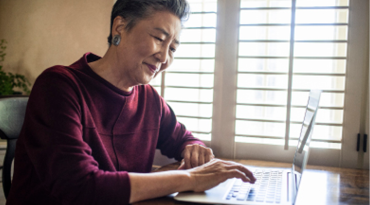 Learn to manage your kidney health.
Learn to manage your kidney health.
Get your questions answered in a no-cost Kidney Smart® class.