Diabetes and Peritoneal Dialysis
By Mark H. Shapiro, MD, DaVita Kidney Care
Disclaimer: This article is for informational purposes only and is not intended to be a substitute for medical advice or diagnosis from a physician.
Diabetes mellitus is a common condition, and is now the most frequent cause of kidney failure requiring dialysis in the United States. If you have diabetes and need dialysis, there are several treatment options available. One option you might consider is peritoneal dialysis(PD). Talk to your doctor about treatment options and to determine if PD may be right for you.
Peritoneal dialysis (PD) and diabetes
People with diabetes mellitus often do very well on peritoneal dialysis, which is the most common method of home dialysis. PD may allow a person to more easily travel, continue working, raise a family or go to school. The potential benefits associated with dialyzing at home rather than in a center can be important to people who value their time and need dialysis to work around their schedule.
Monitoring blood sugar levels
Since PD uses sugar-based solutions (glucose) to perform dialysis, people with diabetes starting PD often see a rise in their blood sugar levels. Very high sugar levels (greater than 300 mg/dl) can occur in PD patients, but it is uncommon for this to cause symptoms. When symptoms do occur, the most common include:
Dry mouth
Blurry vision
Increased urinary frequency
Low blood sugars (less than 80 mg/dl) are relatively uncommon, but can cause symptoms, such as:
Confusion
Difficulty speaking or waking up
Shakiness
Hot flashes
Blood sugar is usually managed by adjusting the dosage of diabetes medicines, controlling salt and fluid intake, and following a specific diet. Your renal dietitian can give you guidance about what to eat and how to better keep your sugar levels under control.
Higher concentration dialysis solutions (4.25% dextrose) will cause sugar levels to run higher than lower concentration solutions (1.5%, 2.5%), and so proper use of dialysis solutions will also help to manage sugar levels better.
Medicine for PD patients with diabetes
These medicines may be given at standard doses to people with diabetes who are on PD:
Glipizide (glucotrol), but not Glucotrol XL
glimeprimide
Actos (pioglitazone)
Avandia (rosiglitazone)
Prandin® (repaglinide)
Some diabetes medicines are normally eliminated from the body by the kidneys. Your doctor may prescribe a reduction in dosage, or recommend avoiding these medicines altogether:
Januvia® (sitagliptin) may be used at lower doses than usual.
Linagliptin (Trajenta) can potentially be used in PD patients, but little information exists regarding its safety
Glucophage (metformin), acarbose (precose) and starlix (nateglinide) should not be taken by people with chronic kidney disease or end stage renal disease (ESRD).
Chlorpropamide (diabinese), tolazamide (orinase), glyburide and tolbutamide should also be avoided by people with CKD.
Dapaglifozin (Farziga), canagliflozin (Invokana), and empagliflozin (Jardiance) should all be avoided in patients on dialysis
All forms of insulin can be used in PD patients with diabetes. In general, more insulin is required during the day than at night, even in people who use nighttime cyclers. In most cases, a combination of long-acting insulin (such as Lantus® or NPH insulin) with short-acting insulin (such as lispro, Novolog® or regular insulin) works the best. Some people on PD who have diabetes may also do well on a combination of insulin and oral medicines. Insulin can also be added to some or all of the dialysate bags as another option for therapy; however, patients should consult with their doctor before doing so as this can possibly increase the risk of getting peritonitis.
Some patients on PD may use a special dialysis solution called Extraneal (7.5% icodextrin). Icodetrin can cause sugar test results to be falsely elevated. Patients using icodextrin need to use specially approved glucose monitoring test strips to ensure that their sugar levels are being measured accurately.
PD may be an option for you when you have diabetes
Peritoneal dialysis is a reasonable option for a majority of people with CKD who have diabetes. Proper monitoring and management will help in achieving acceptably controlled sugar levels with few complications.
Get Free Kidney-Friendly Cookbooks
Explore Home Dialysis Options
Get to know the many benefits of peritoneal dialysis (PD) and home hemodialysis (HHD).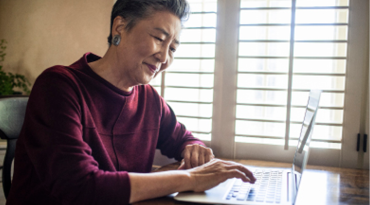 Learn to manage your kidney health.
Learn to manage your kidney health.
Get your questions answered in a no-cost Kidney Smart® class.